was a ritual at our house....
If you had anything you wanted to do
you had better get some cleaning done first!!
Have I carried on that tradition?
I have to be pretty bored
to pick up a dust cloth on Saturday
(or any other day of the week!)
Dusting was always my weekly job...
and now dusting is an
annual
job at my house:)!
Since tomorrow's Saturday
and this wonderful cool weather
reminds me of Fall Cleaning,
Ebenezer Presbyterian Church
"When washing windows, put a few drops of kerosene
in your water, and they'll shine beautifully."
"Clean silverware by rubbing with a raw
"A little glycerin added to the rinse water
will keep baby's woolens soft and fluffy."
"Put aspirin in the water of your cut flowers
and they will stay fresh longer."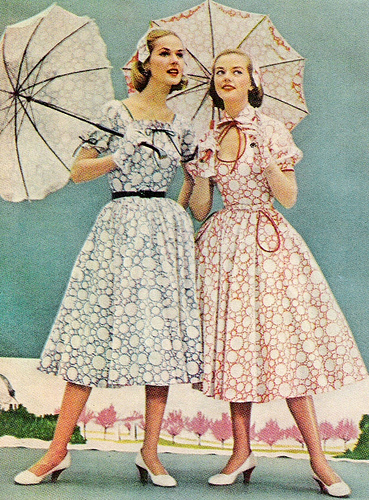 Before starting out on a dress buying tour,
slip a "waterwave" net cap into your purse.
Don it before plunging into the "pulling-on-and-off" ordeal
and you will leave the shop
quite as neatly groomed as when you left home.